Yes, there are things you can do to help my campaign and give us an election victory on November 2.  Even if you can't make a campaign donation, there are things you can do that will make a difference:
1.  First and foremost, are you registered to vote?  If not, click here!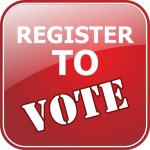 2.  Just talk to your friends.  "I know Jon.  I'm supporting him for Council. He has a good web site that shares his experience, values, and vision for Ferndale.  It is VoteforJon.com. Take a look."
3.  Visit my Facebook Page (Search "Jon Mutchler").  Make sure you "friend" me and when you see something you "like," hit the "like button," but also consider "sharing" it as well.  It will then appear on your page feed and your friends will see it.  And if you do decide to comment, please keep it positive. I have a high regard for this current council and would prefer our campaign to stay positive.
4.  Stand on the bridge with us!  I have decided that each and every Monday between September 14 and November 2, between 4:00 – 5:45 PM,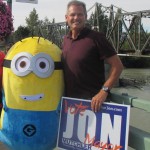 we will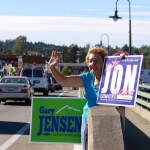 gather on the Ferndale bridge to remind folks of this election.  Please plan to join us when you can.  Kids welcome too.  Likely, "Minion Nick" will be there!  It is fun, easy, and effective!
5.  Write a letter to the editor of the Ferndale Record, Whatcom-News (formerly My Ferndale News) and the Bellingham Herald in support of my campaign.  Below are some things you need to know about doing that:
The letters need to be true, positive, and proof-read!  Have your spouse read it, to make sure grammar is good and makes sense.
Don't use CAPS or italics or bold.   The paper will not include those.
Keep short and to the point:  The Herald allows 1400 characters (250-300 words).  The Ferndale Record will often allow more, even double (600 words). But don't ramble. You can use the same letter for both papers if you wish.
Mention how you know me (neighbor, music teacher, church, friend) and why people should trust your opinion.
Use this online link for the HERALD:   http://www.bellinghamherald.com/opinion/letters-to-the-editor/submit-letter/


NOTE:  It can take 2-4 weeks for the Herald to print. So, do it soon!  They don't help nearly as much if they get published after Oct 20.
Use this email,  [email protected], for the weekly Ferndale Record. (They tend to post quickly)

Remember, ballots arrive about October 17, and must be turned in by Nov 2. If there is a primary it is August 3.
Talk to me if you need ideas for a letter.  Or, check out the information at VoteforJon.com
6.  Host a "meet and greet" at your home, church, work place, or organization (please check their election policies).  I love to speak to groups, no matter how small. Contact me with some date ideas.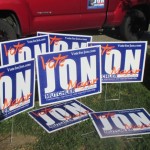 7.  Put a sign in your yard (if you have good location that people will see).  They cost a bit (about $5 each) and I am happy to provide, if you have a place that will get some traffic and visibility, and you don't see one of my signs nearby.  ALSO, if you see a sign that has fallen down or is kitty-wampus, please fix (watch for traffic!!) or contact me and I'll take care of it.  (360) 927-1881
Help Jon with this election efforts:  Donate safely here: