Quick link to DONATE to Jon's campaign (via PayPal)
WE ARE REBUILDING THIS PAGE:Note: Pardon some remnants from previous campaigns as we are currently updating this page.
Will it come down to the flip of a coin? It has twice before!
HERE IS JON'S 90 SECOND "ELEVATOR PITCH"
Jon is the best candidate to handle Ferndale's housing challenge:
CAMPAIGN KICKOFF PARTY COMING UP SEPT 11 (Jon's birthday). Click on video below
Jon's 64 Birthday Campaign Party Invite
Jon led the passage of a rate assistance/water/sewer bill discount:  Hundreds of families can save 15-30% on their water bills. Check out this video if you have a hard time paying your Ferndale bill. 
Jon's Original Campaign Announcement:
Can't have it all: $20,000,000 City Campus….or keep some of our money: 
the REAL reason Jon got into politics, and why the City was ready to shut him down:
Will YOU benefit from a new City Hall/Court? 
Maddie Guisewite, young mother and director of Ferndale Dance talks about here father, Jon. [2021]
10 Yours Of Public Service Results [2021]
FHS Senior Jacob Peterson explains his endorsement of Jon Mutchler [2021]
Thank you for watching the introduction to Jon's campaign,  "113 Seconds with Jon."  [2021] 
Jon shares about a 2008 threat from the City, and what pushed him into public service. 
Some of Jon's accomplishments in community building. [2021]
Jon's Chicken Story and your freedoms [2021]
Jon is not your run-of-the mill, out-of-touch politician, but actually listens and puts the citizens first. Follow Jon's Facebook page to find out where/when he is next meeting with citizens. [2021]
•  
F.E.R.N.

:  Jon's 4 top priorities, click here.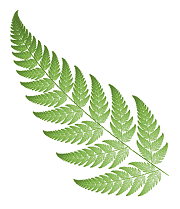 F

inancial Discipline
E

conomic Vitality
R

espectful Service
N

eighborhood &Community
•  Defining Moments in Jon's Life. Click here.
•  Jon answers ALL your questions (2015). Click here. 
My priority has always been to put the public's interests before mine or political agendas. I find common ground and practical solutions to challenges because I'm accessible to citizens, study hard, and consider how decisions will impact Ferndale ten, twenty, forty years into the future. I want my seven children and future grandchildren to say, "Dad, you and the city made some important, difficult, but good decisions back in your day, and we're enjoying the benefits of a great city today."
I am a conservative, but a practical one. We have to govern and serve, but if our
values don't advance the public's interest they are rubbish. Government is called to do a limited number of things, but must do them well. The rest is up to us—the
community.
I believe in open and accountable government and have led the city in "going the extra mile" to ensure the public is well informed.
Ferndale is called the "City of Opportunity." That means our government needs to "get out of the way" as much as possible to allow citizens, families, businesses and service groups to succeed.
I don't have a radical new direction for Ferndale. Law enforcement and public safety come first. I won't compromise on a clean and healthy environment. Our infrastructure (streets, water, sewer, stormwater) is near the top. Then, out of our fiscal health and prosperity, we discuss, study and pursue other priorities and ideas that benefit all of Ferndale.
Finally, I appreciate the friends, officials, and political leaders who encouraged me to run for Whatcom County Council this year. I thought hard about it, but Ferndale is home to me and my family and is where I wish to serve now. I am also still serving as the pastor of Ferndale Alliance Church. The job of council member is part-time (and pays about $7,000/year) and I will continue serving Ferndale in my role as our church's pastor. 
Jon
PS: If you wish to help with my efforts, just let your friends know. "Like" and "Share" my Facebook announcements. And if you want to make a campaign donation (it would help), make it to Jon Mutchler Campaign at the address below or the link that follows. And if you have any questions, please ask. Thank you!
www.VoteForJon.com
PO Box 1834
Ferndale, WA 98248
Jon and Diane (former Ferndale teacher) have built two homes in Ferndale, raised seven children, are new grandparents, and have demonstrated a longterm investment and commitment to a great Ferndale future. For more details visit VoteforJon.com.  And please, "Vote for Jon!"  Thank you!
Register to vote: click here.
General Election Day: November 2
The new council will begin serving January 1, 2022:   4-year term.
Wish to help Jon? Donate quickly and safely here: [Please let Jon know if you have any problems with this donation/PayPal link.  Thank you!].  Paid for by Mutchler Campaign, PO Box 1834, Ferndale 98248